Remote working management software
Supervise remote working in your organisation: easily organise your employees' remote working times and ensure your compliance with legal and contractual requirements
Kelio software makes it easy to plan remote working! Manage occasional requests and view your employees working on site or from home on the same consolidated planning! You can remotely track completed working time and check the authorised remote working quotas for each employee.
Easily monitor working times remotely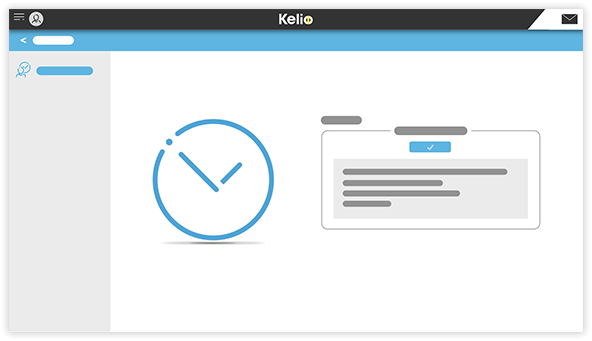 The Kelio software solution offers reliable tools for remotely monitoring the working time of your employees:
Remote clocking on PC, tablet, smartphone, etc.
Attendance declaration,
Remotely track fixed day rates,
Track bonuses.
Access the breakdown of the hours worked remotely for each employee in real time For each remote worker, you can automatically record:
Attendance time,
Time spent by activity,
Days and half-days worked remotely.
What's more, you can obtain a overview of their remote working hours: they can be consolidated, allowing you to see the hours or days for an individual section or for the entire organisation.
Meal vouchers for remote workers? Donning and doffing pay for on-site employees only? Kelio software liberates you from the tedious task of checking bonuses according to whether a given employee is present at the workplace or not. Make monitoring easier – everything is automatically calculated!
Safeguard your organisation by ensuring compliance with remote working agreements
Depending on the laws in force in your country, remote working may be regulated by a set of rules:
Labour law,
Collective agreements,
Remote working agreements or your organisation's charter,
And by informal practices and customs within an organisation (fixed meeting days, internal organisation, etc.).
Remote working can vary depending on many parameters that can affect authorised quotas, the number of days, the employees concerned, etc. It can be a real hassle taking all of these factors into account!
Kelio software helps you monitor these various parameters – for each employee – so that you can ensure compliance with the agreements negotiated in your organisation:
Employees authorised to work remotely,
Authorised number of remote working days,
Remote working quotas per week, per month (other period) for each employee,
Notice period for submitting a remote working request,
Advance validation by the manager,
Exceptional remote working conditions: strikes, emergency, etc.
Easily monitor all these parameters with automatic alerts and quota tracking, which can be configured for all employees. With Kelio software, you will provide a framework for remote working at all hierarchical levels and safeguard your organisation with regard to labour regulations.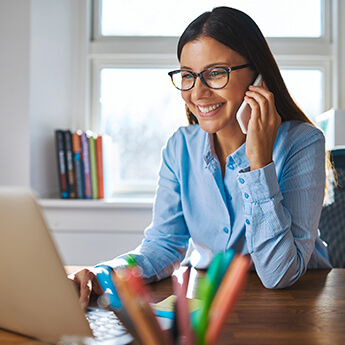 Access remote working plannings that are always up to date
Finally get a clear overview of your work organisation – who is working on site or remotely, at any time – with collaborative plannings updated in real time!
Kelio software offers you centralised management planning: remote working requests, request validation and instant planning updates are managed automatically.
The plannings allow you to visually distinguish between the employees working on site, people working remotely, and absent employees.
Kelio software offers practical features that simplify daily planning management:
Displays a "remote working" symbol in the individual calendars and collective plannings,
Remote working cycles management for regular remote workers,
Remote working per day or half-day management,
Synchronisation with your messaging calendars (Outlook©, Google Calendar©, Lotus Notes©).
Kelio software gives you a shared view of your work organisation that is always up-to-date !
How can daily remote working management be simplified?
Kelio software simplifies your internal organisation without losing control over remote working management.
Kelio allows you to digitise remote working requests. An unforeseen event? Your employee can request remote working in a few clicks, in accordance with what has been authorised (advance notice, authorised number of days, etc.). His/her manager receives a notification in his/her HR workspace and validates it from a PC, tablet or smartphone. Remote working management is collaborative: Employees and managers are autonomous at their level, under application of the rules and remote working agreements.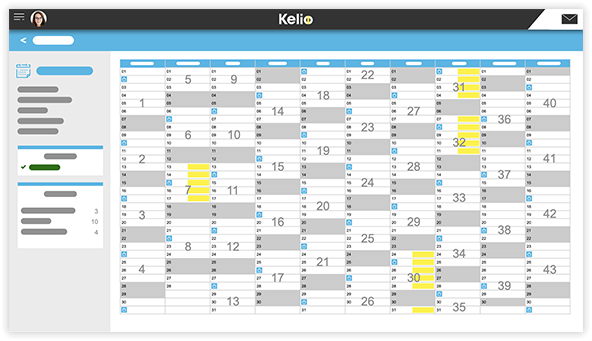 With Kelio, remote working management is also extremely flexible:
Set up customised remote working types (regular, occasional, emergency or other remote working) and account for the hours worked depending on the situations,
Make changes by exception to your regular remote working day in one click,
Customise your remote working request validation process,
Last-minute change? An employee can work on site in the morning and remotely in the afternoon. His/her time clocking is still accurately tracked in Kelio, no matter which method is used: physical clocking terminal on site, virtual clocking terminal on a smartphone or PC, attendance declaration.
With Kelio, you can offer your managers and employees flexibility while providing a framework for remote working practices.
Request a demonstration of remote working management in Kelio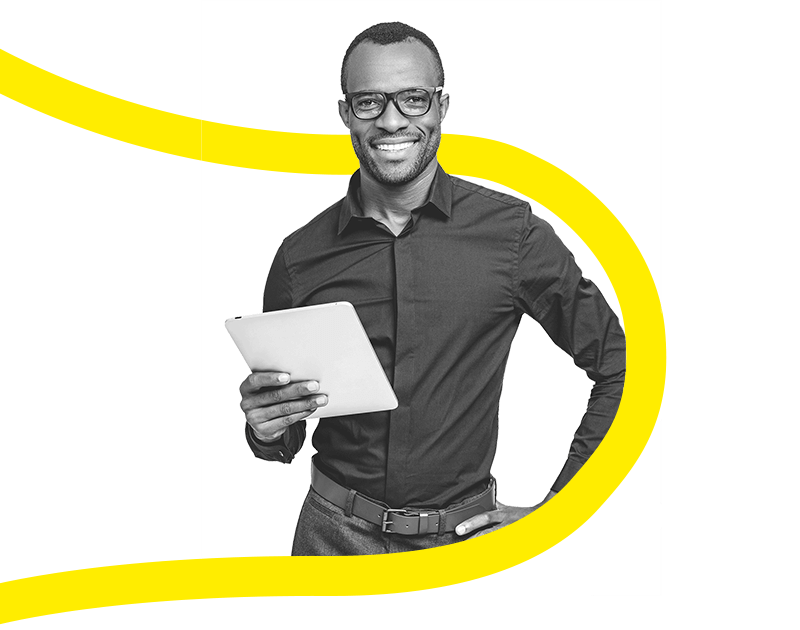 Easily export your remote working-related data
Track the remote working time of your employees and teams and remotely measure activity times.
Kelio allows you to export various analysis reports:
Number of remote working hours and days per employee,
Number of remote working hours and days per section,
Comparison of the number of days worked on site and remotely, per period (per month, per year, etc.).
Why choose Kelio for my
remote working

management?
Comprehensive overview of employees working remotely, with updated and shared plannings
Easily track working and activity times for remote workers
Digitise remote working requests
Receive alerts to ensure the organisation's compliance
Various methods for declaring time integrated for maximum flexibility (physical clocking terminals, clocking terminals on PC or smartphone, declarations, etc.)
Synchronisation with your messaging calendars (Outlook©, Google Calendar©, Lotus Notes©).