Access control hardware
Door openers, door releases, intelligent locks, barrier arms, swing gates, single-entry access equipment and door control accessories, for effective access control
An access control system needs a combination of door control equipment to ensure secure access to buildings. The Kelio Protect and Kelio Security access control software controls an entire range of equipment for controlling doors and access points.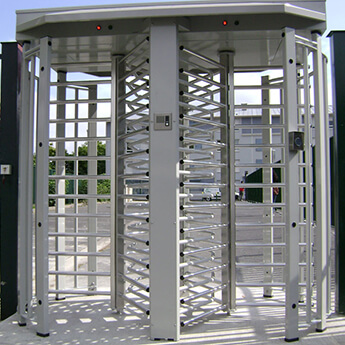 Full-height rotor turnstile
Single-ENTRY equipment for pedestrians
Full-height rotor turnstiles offer a high level of security for single-entry walk-through crossing points.
They are particularly suitable for securing a site entrance or controlling access to specific secure areas, external and internal. They are firmly anchored to the ground.
They can be configured to manage traffic flows in one or both directions.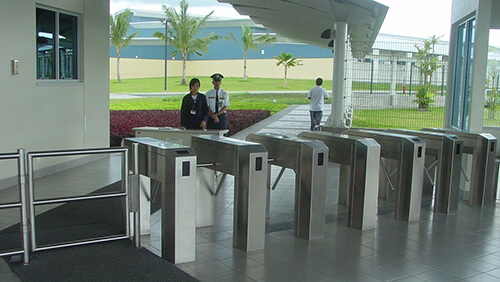 Tripod turnstile
Tripod turnstiles guarantee secure entry to certain areas of buildings. More compact than full-height rotor turnstiles, they control single-entry access for pedestrians.
They are particularly well suited to high-traffic reception environments and help to control traffic flow (one entry at a time).
Tripod turnstiles are activated by an access reader that can be fitted directly to the turnstile or controlled remotely. When the access control system grants entry, the turnstile opens the access point for the visitor or employee.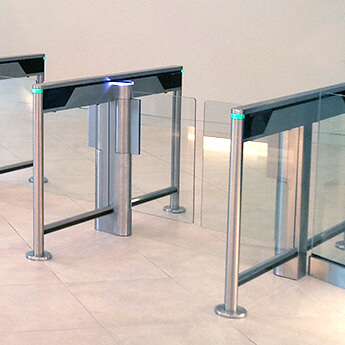 Secure fast lane
Secure fast lanes allow single entry to specific access areas inside buildings, allowing pedestrian traffic to flow freely (traffic flow up to twice as fast as a tripod turnstile).
They offer a high level of security, and are easily integrated in the building architecture with their clean lines and discreet aesthetics.
Floor space requirements vary according to the model, although the speed of access they provide is a key asset.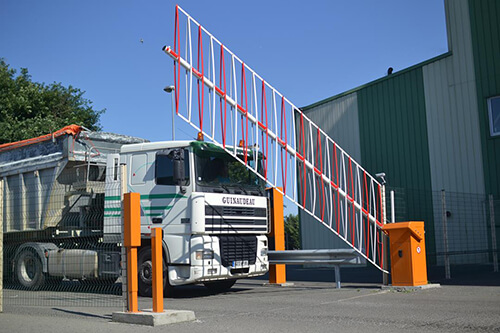 Barrier arms
Access control for vehicles
Barriers are used to manage vehicle access. They can be controlled from Kelio Protect and Kelio Security access control software.
Different formats are available to suit the configuration of your external areas:
automatic road barrier
up and over gates
slide beams
retractable barriers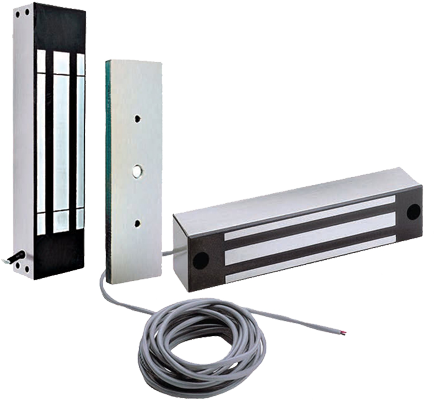 Door release units
Door security
Door release units are easy to install and can be fitted to existing doors (wooden, metal, gated, etc.). They contain two parts: a door release unit installed on the door frame and a plate on the front of the door panel.
Door release units are operated by electromagnetic current. The two parts of the door release unit are "stuck" together (electromagnet). The access request triggers a break in the current which then unlocks the door.
Door release units have a push resistance of between 250 kg and several tonnes.
Different access readers can be connected to a door release system: badge access reader, code keypad, push button, etc.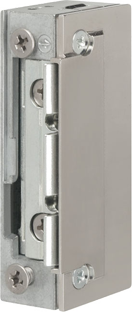 Electric door openers
Lock security
Electric door openers are a component of electromechanical locks. They are easy to install and provide a more secure version of the standard door lock.
The advantage of this mechanism is that it can be operated remotely. Access is granted by interrupting or applying current.