Support menu
Welcome to the customer support menu: technical support tools for your Time & Attendance management, Human Resources management and Access control.
Do you want to submit a support request?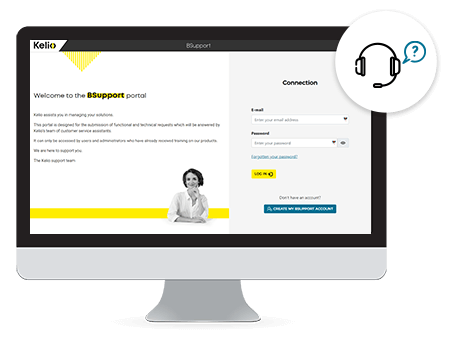 The BSupport portal allows you to request help, and an advisor will contact you to provide a solution for your request. BSupport is the fastest and most efficient way of contacting the company's support services.
To access the portal, you need the unique identifier supplied by our team. Access is only for users and administrators who have already been trained in using our products and who have a maintenance contract subscription.
You can access a report of your past requests as well as tracking your open requests.
I already have an account
Connect to BSupport
Don't have an account?
Create my BSupport account