Virtual Clocking Terminal
What if your PC, smartphone or tablet could be used as a virtual clocking terminal?
With the virtual clocking terminal, your employees are able to use their workstation, smartphone or a touchscreen terminal to monitor their working hours. With just a single click, they can log their arrival and departure times and calculate their actual working hours.
Time and attendance management made easy thanks to the virtual clocking terminal
Whether your staff are on company premises or on an outside assignment, they can access their personal area via the HR Portal.
Using the real-time virtual clocking terminal, your staff can clock in and out directly from their personal area:
Their time in post (arrival and departure times);
Their assignments (working on-site, delegations, etc.);
Their time out for breaks;
Their activities and cost centres;
Executive staff on fixed day/hour rates can also declare their attendance for the day without logging any hours or time worked.
With the virtual clocking terminal in declaration mode, your staff can declare their hours retrospectively, from their computer, tablet or smartphone, either:
In hours (start/finish);
In duration;
With or without declaration of activities performed;
Executive staff on fixed-rate time contracts can also declare the hours they have worked and their (statutory) rest periods.
Depending on the selected configuration, these two modes (real-time or declaration) can be activated separately or together for each employee. This delivers greater flexibility and easier adaptation for users with fluctuating work schedules.
Individual employees can also access their detailed personal results and can very easily monitor changes to their work time balance, total hours worked, fixed-rate days or hours, etc., via the HR Portal.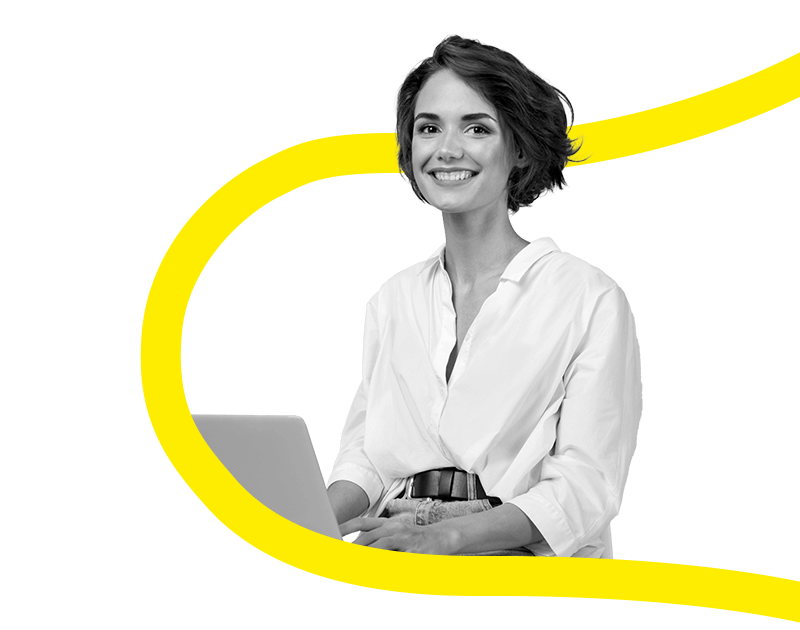 PC-based clocking terminal, an HR innovation
You can forget the old-style clocking systems, choose a time and attendance management solution that includes a PC-based clocking terminal.
Economical: the virtual clocking terminal is installed directly on your PC, either in addition to or instead of any physical clocking terminals.
Quick: without the work involved in installing physical clocking terminals, you also gain time in setting up the clocking system within your organisation.
Practical: a single platform for all of your staff.
Straightforward: no need to worry about badge management.
Intuitive: the virtual clocking terminal interface is very user-friendly and is designed for use with no training required.
Universal: can also be used on touchscreen terminals and smartphones.
Innovative: available as SaaS (Software as a Service)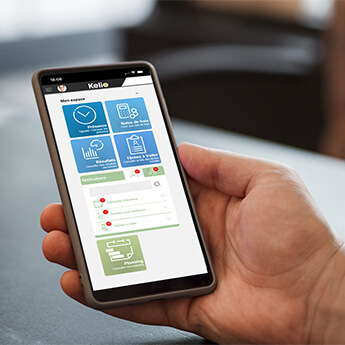 Make it easier for mobile staff to clock in using their smartphone or tablet
Do your staff work outside the company occasionally or permanently? With Kelio Time & Attendance management software, they can access the HR Portal on their smartphone to:
Clock their working hours in real time and notify their attendance.
Declare the time spent on activities and cost centres.
Manage their leave: balance consultation, requesting leave and approval of leave requests.
View the credit/debit balance of their working hours at any time.
Clocking in directly in the Kelio software via smartphone or tablet helps to record your staff attendance time more reliably. You can also geolocate the clocking-in/out of mobile staff to check that their declarations are accurate.
By offering the same functionality to fixed and mobile staff alike, you standardise the treatment of your employees, for fair treatment across your organisation.
Why choose a
virtual clocking terminal

?
Clocking-in/out in real time or in declaration mode
Clocking available on PC, tablet or smartphone
Personal information and results made available, in real time, in a simple and easy-to-view format
Available in SaaS mode