CES in Las Vegas - the Kelio Xtrem clocking terminal will be exhibited by our partner MicroEJ
The Kelio Xtrem clocking terminal will be at the CES in Las Vegas from 5 to 8 January 2022 at the booth of our partner MicroEJ.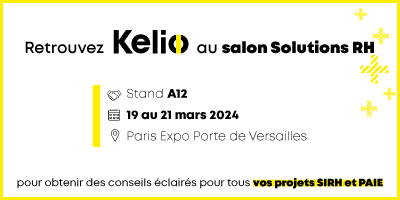 What is CES?
The Customer Electronics Show or CES is the world's largest trade show dedicated to technological innovation in consumer electronics. It takes place in Las Vegas, USA, every year at the beginning of January.
What is the Kelio Xtrem?
The Kelio Xtrem is the new multi-purpose access control and clocking terminal from Kelio (ex-Bodet Software). A waterproof and robust access reader, it can withstand all kinds of working environments, even the most extreme!
The Kelio Xtrem is manufactured in France, in Bodet's factories based in Trémentines, and incorporates MicroEJ VEE technology.
MicroEJ: technology partner of Kelio clocking terminals
MicroEJ provides technology to optimise the software development processes embedded in Kelio hardware.
MicroEJ VEE technology is used to optimize production and maintenance costs for Kelio clocking terminals and access readers.
"Thanks to this virtualization and containerization software solution, we have been able to maintain our software factory and its processes without using processors that are too complex and costly," says Julien Maury, Hardware Product Manager at Kelio.
Today, MicroEJ VEE technology allows to:
Reduce time-to-market by two for new products such as the Kelio Xtrem,
Unify its development process for a wide range of electronic products,
Facilitate long-term maintenance for the benefit of its clients.
👉 You can find the Kelio Xtrem at booth 52529 in Hall A-D
📃 Read the press release to know more about our partnership!