Bodet Software is changing its name to become Kelio
On 3 October, Bodet Software will take the name of its software Kelio. This change reflects the company's ambitions for the coming years and confirms its positioning as a global HRIS player. The company's director, Eric Ruty, details the reasons behind this decision and the meaning of this change.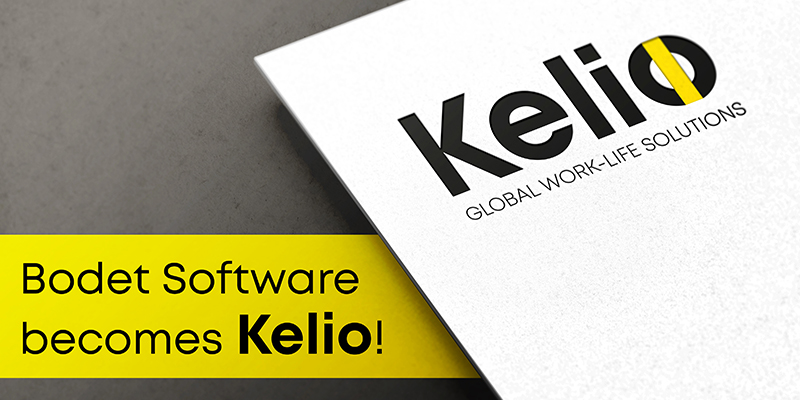 Why did you decide to change the company name?
The name "Bodet Software" was associated with our image of "Time Management specialists", which was our original expertise when Bodet Software was created. But this association has become too limiting.
For more than 10 years, we have gradually widened the functionality of our Human Resource Management software (personnel admin management, talent management, collaborative management tools, etc.) to develop a complete HRIS. In 2019, with the acquisition of 123 Paie, we added Payroll Management to our offering. And our software even offers Synchronised Access control management.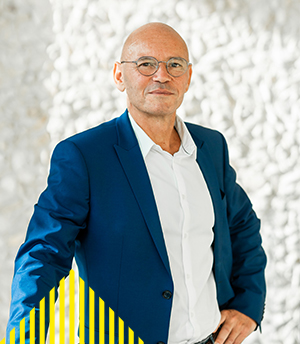 So, we needed a new name to embody this positioning as a central player in work-life management and to assert our ambitions in the HRIS market.
Eric Ruty
Director
Why change the name now?
In early 2023, we will release Version 5 of our Kelio HRIS software, which will embody this transformation. Our software will offer a complete HR Core – a centralised, secure HR database – as well as a set of complementary management modules, according to our clients' needs and choices.
It is a profound change to our vision, which will guarantee that each client can choose their modules à la carte and always benefit from the latest version of the software. It seemed important to us to mark this transformation with a change in our company's name.
What are the reasons for choosing Kelio as your company name?
Kelio has been the name of our software since 2000. It therefore seemed an obvious choice because it is already known and appreciated by our clients. So, of course, we chose to adopt it for the company.
The name has the advantage of being easy to pronounce in all languages, which will facilitate our international development.
Today, we are selling almost 50% of our systems abroad, via our 5 subsidiaries and our distribution networks. We have a goal of increasing this to 75% by 2028.
Finally, Kelio is a short and memorable name. It conveys the modernity that we are constantly embodying via our innovation policy.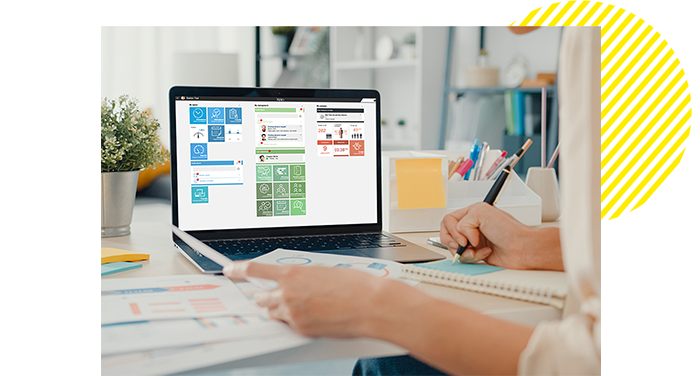 What are your ambitions for the future with this new name, Kelio?
At Kelio, we will remain loyal to our mission and our DNA. From the beginning, we have always sought to offer an innovative software, which is constantly updated to support our clients in their future.
We have been able to expand with our clients to design sustainable software that will meet the issues that companies and communities are experiencing. It is not surprising that groups such as Amazon, Air Liquide, AXA Wealth Management and DomusVi put their trust in us today.
We aim to become the European leader in HRIS and Work-Life solutions. Kelio's new baseline conveys this ambition: Global Work-Life Solutions.
What will this new name change for your clients?
This name change will not change anything on a daily basis for our users, who will still be logged into the Kelio software.
However, it will provide more simplicity for our clients who will no longer need to hesitate between "Kelio" or "Bodet Software" when talking about our services. The choice of Kelio as a name will help us clarify our identity and build loyalty in our community of users under a single banner.